Ley .925 Diamante, a record breaking tequila
Setting the Guinness World Record as the most expensive bottle of liquor sold, Ley 925 Diamante is the most luxurious tequila in the market.
Tequila Ley Diamante is an exceptional tequila that blends traditional craftsmanship with modern luxury. Made from 100% Blue Weber agave grown in the highlands of Jalisco, Mexico, Tequila Ley Diamante is carefully crafted. The agave is slow-roasted before being distilled two times using copper pot stills to create a smooth and complex flavor profile. This tequila is then aged for up to seven years in French oak barrels, resulting in a rich and elegant taste with hints of vanilla, caramel, and toasted oak.
The stunning bottle design reflects the luxury and prestige of this exceptional tequila. The bottle is crafted from pure platinum and white gold, and is adorned with over 4,000 diamonds, totaling 18.5 carats. The cap of the bottle is also made of pure platinum and is shaped like the Aztec calendar. The attention to detail and craftsmanship of the bottle is truly exceptional, making it a work of art in its own right.
The luxurious presentation of Tequila Ley Diamante is a reflection of the premium quality of the tequila inside the bottle.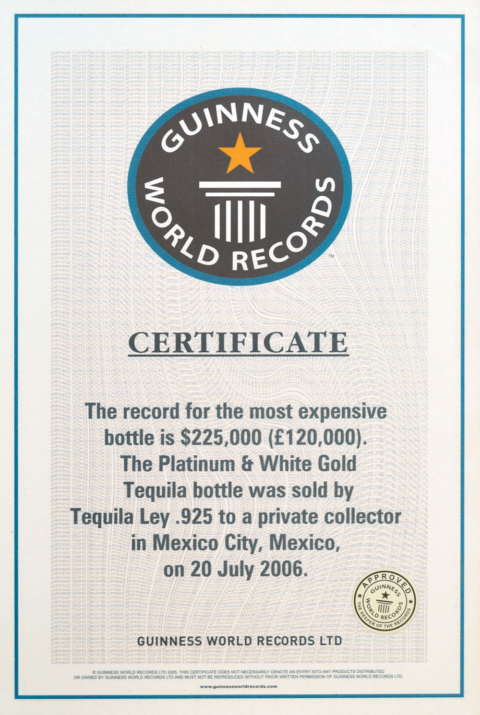 Our tequila
Experience the pure essence of agave with every sip of Ley .925